Chorro Eco Lodge
A river retreat in a famous area known for its breathtaking atmosphere

Lodge Description
Chorro Eco Lodge
Chorro Eco Lodge is located in the rainforest jungle of Esquipulas. We are a river retreat in a famous area for the colorful birds, talkative frogs, and lush jungle.
We have a beautiful waterfall and natural pool on the premises, yoga classes available, and jungle trails very close by. Around us, we also have activities like whitewater rafting, horseback riding, canyoning, canopy, and coffee tours.
We are only 14 miles away from the Manuel Antonio National Park in Quepos and the surrounding beaches.
More Details
Only a half-mile from our lodge, Chorro is the most challenging whitewater rapids in the Naranjo River, and we chose to adopt the name to honor the number of adventures and experiences this section of the river has given us.
Chorro Eco Lodge was built with the idea of providing a space where you connect with nature. Our campground sits on a ridge, all tents and rancho have a spectacular view and sound of the Naranjo River.
We used local building materials whenever possible. River rocks were brought up for the trails and terraces. We use tent accommodations to minimize the impact on the land and each tent has a compost toilet. We are a trending paradise lodge, and we understand paradise is not for everybody.
Pricing and Reservations
Chorro Eco Lodge
Cost
• $99 USD +13% VAT per Standard Room
Check-In
• 2:00 PM
• Check-Out is at 10:00 AM
Duration
• 2 days, 1 night
Season
• All year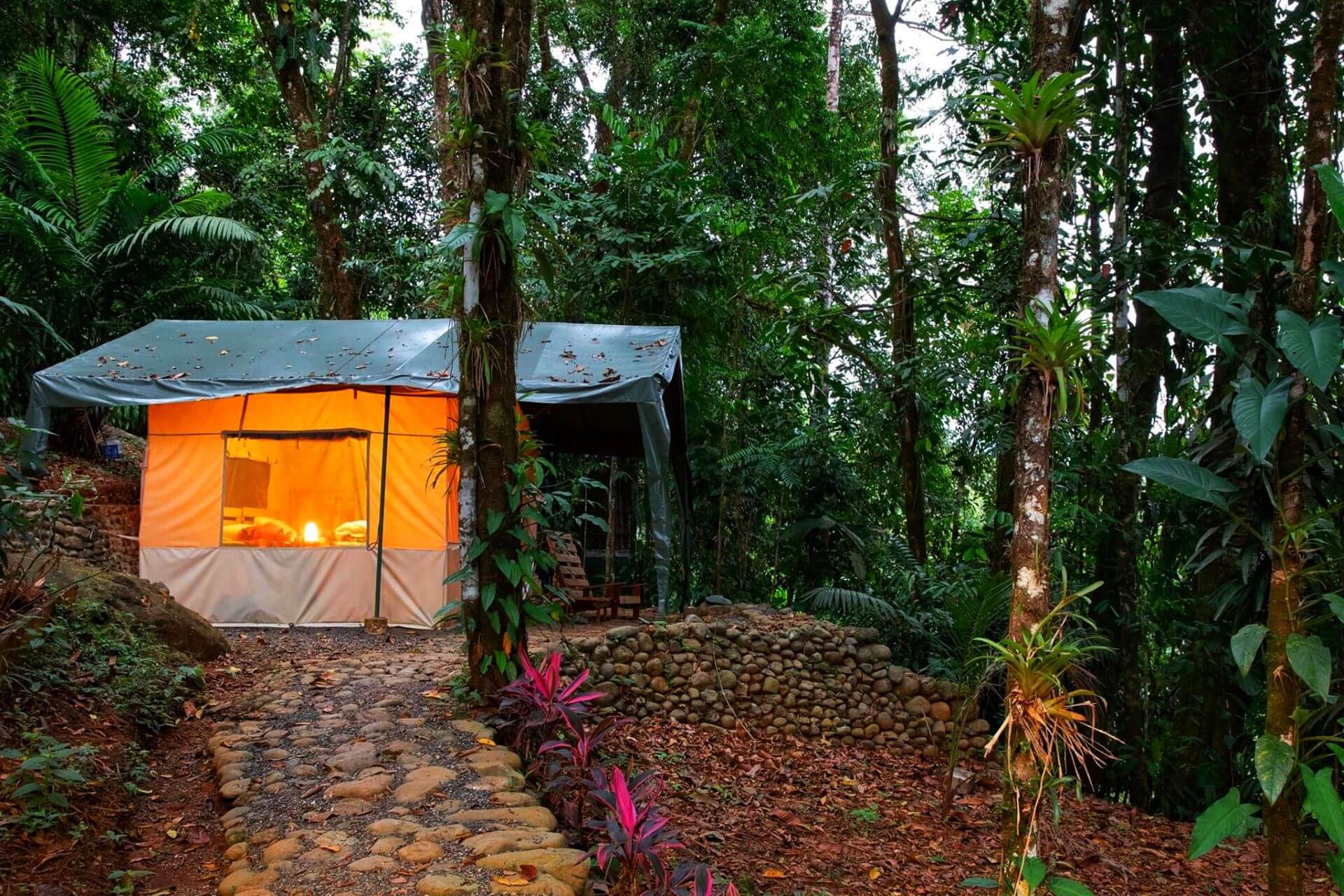 Fun for all, Pura Vida!
Photo Gallery
Chorro Eco Lodge