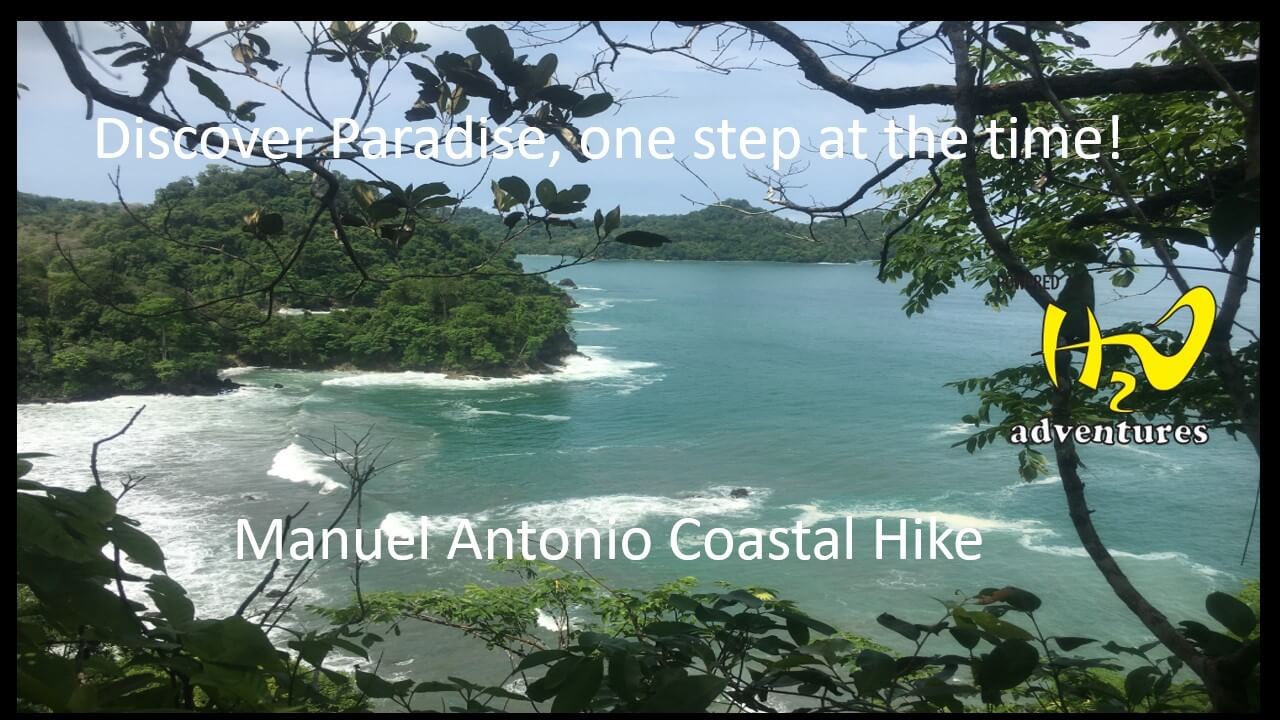 Manuel Antonio Extreme Hiking Tour
Discover the natural beauty of Manuel Antonio National Park

Tour Description
Manuel Antonio Extreme Hike
Due to the current situation and thinking of your safety, we are only running private trips. Prices were modified accordingly. Thank you for your understanding. Have a safe trip!!!!!
If you are looking for the ultimate Manuel Antonio Rainforest Hike, one that combines nature, amazing views and local wildlife with adrenaline, sport and secluded places, this trip is for you. We designed this tour in order to avoid the crowds that sometimes visit the regular Manuel Antonio National Park.
Trip Itinerary
The trail goes along a rainforest path bordering the rugged coast in between Quepos and Manuel Antonio, one much less visited than the trails in the park.
Along the hike you will encounter jaw dropping views, local wildlife and the feeling of adventure, sport and adrenaline combined in a beautiful setting, unspoiled by tourism and much less visited.
Manuel Antonio National Park is the second most visited park in Costa Rica. Amazing views, lush coastal jungle and warm ocean waters makes this destination a favorite for all tourists, but when you have many TOURISTS, they make big crowds and this is not for everyone.
We are now offering the Manuel Antonio Coastal Hike, a crowd free single track hike along the shoreline, with astonishing views, a variety of flora and fauna, 5 unexplored rarely visited beaches and a workout that will be an everlasting memory of your Costa Rica experience.
This trek is an exercise for your body and mind. It consists of 5 miles of steep rolling hills, monkeys and beaches few foreigners have experienced. This tour is for the athletic traveler who is seeking a challenge off the beaten path.
Pricing and Reservations
Manuel Antonio Extreme Hike
Cost
• $77 USD per Person
Departures
• 7:00 AM
• 1:00 PM
Distance
• 8 Km / 5 Miles
Duration
• 4 hours
Season
• All year
Regular fitness condition is required.


Amazing nature experience from above the rainforests, Pura Vida!
Photo Gallery
Manuel Antonio Extreme Hiking Tour