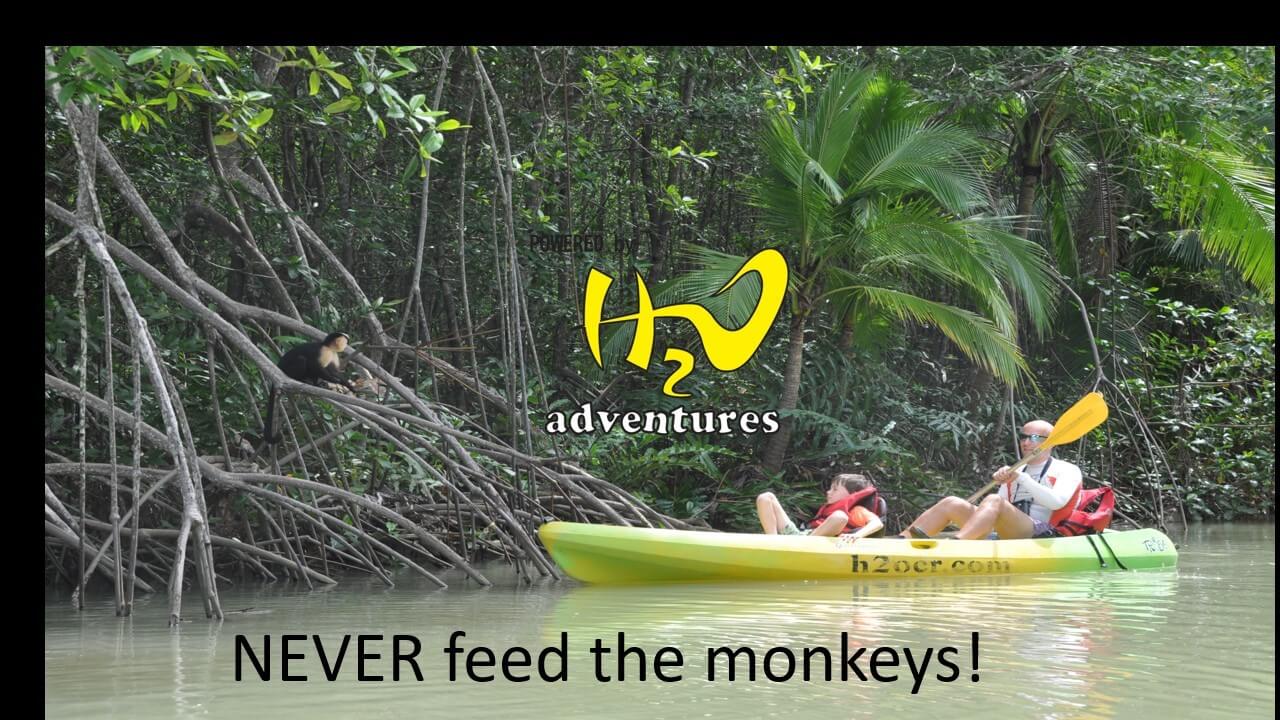 Mangrove Kayaking
Combine Nature and Sport!

Tour Description
Mangrove Kayaking
Due to the current situation and thinking of your safety, we are only running private trips. Prices were modified accordingly. Thank you for your understanding. Have a safe trip!!!!!
Explore The Hidden Mangrove Forests. Paddle through the smooth inland waterways of the Damas Island Estuary, one of the most unusual types of vegetation on the planet, and learn the importance of this delicate ecosystem.
Trip Itinerary
Mangroves thrive where the salt waters of the ocean meet the fresh waters of tropical rivers creating a periodically submerged forest of interlacing aerial roots. You will be given paddling instructions at the beginning of the tour.
Your bilingual guide will show you the wealth of animal and bird life that lives in this unique habitat, such as mangrove wrens, swallows and an abundance of shore birds.
On the banks of the estuary, you'll see the main protagonists of the mangrove ecosystem; the Sally light foot crab, as well as boa constrictors tangled in the aerial roots, silky anteaters and monkeys in the upper branches and crocodiles slipping in and out of the water.
Pricing and Reservations
Mangrove Kayaking
Cost
• $114 USD per Person
Departures
• Daily departure times depend on tides
• You will be contacted about exact timing
Distance
• Depends on client preferences
Duration
• 3.5 – 4 hours
Season
• All year

Enjoy the rush, PURA VIDA !!!!!!!!!
Photo Gallery
Mangrove Kayaking