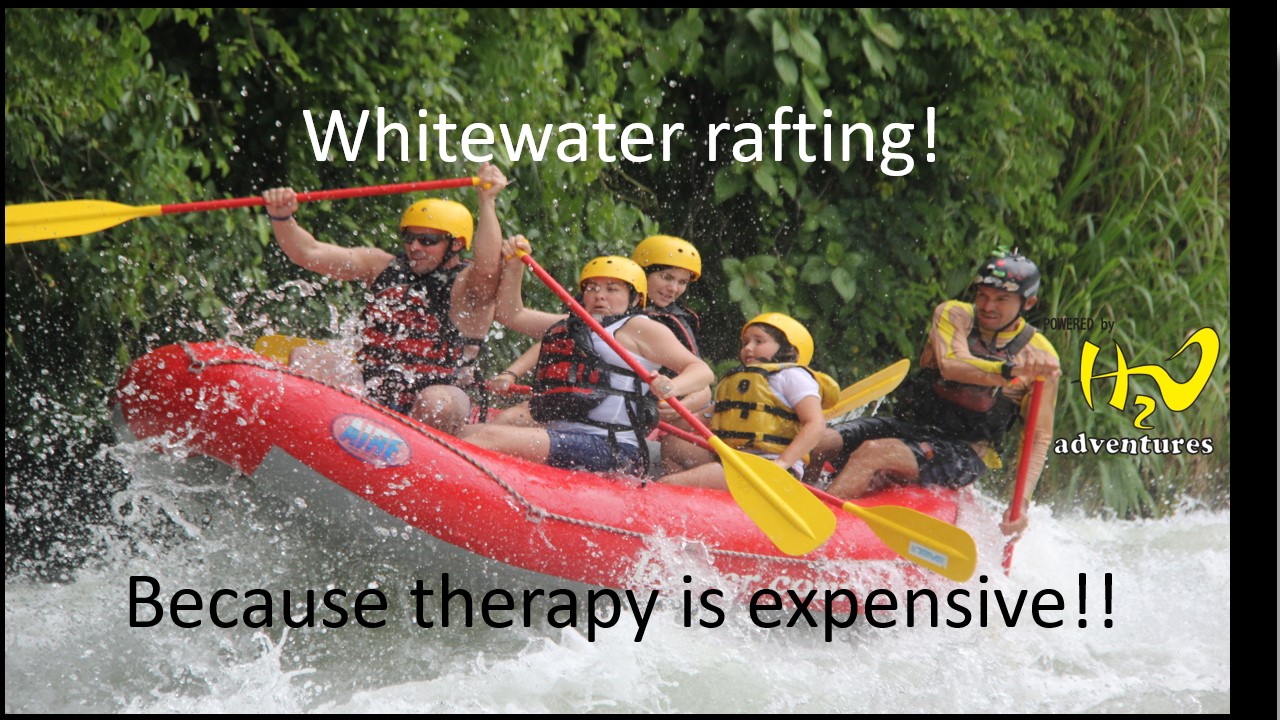 The most adventurous river near Manuel Antonio!

Tour Description
Savegre River Class II – III
Full Day Adventure
Due to the current situation and thinking of your safety, we are only running private trips. Prices were modified accordingly. Thank you for your understanding. Have a safe trip!!!!!
Considered one of the cleanest rivers in Central America; the Savegre is an authentic full day adventure: relaxation and pure action while enjoying the fantastic landscapes.
Trip Itinerary
This adventure starts with an early drive south of Quepos on our a/c minibus. It takes 1 ½ hours through african oil plantations, teak reforestation projects and incredible landscapes to the river put-in.
On the way there we stop at Santo Domingo mountain village to set our lunch order. Soon after, we will arrive to Rio Blanco, where we'll give a safety briefing before we start maneuvering rapids like "Hurricane Rita", "Boca Diablo" and "Washing Machine".
We stop for a short hike and nice swim at a waterfall on the river shore. A kilometer down river is lunch: a "casado" i.e. rice, beans, vegetables and your choice of fish, chicken or plain omelet, served next to the river on a very traditional way. Before the end we hit "Santo Domingo" rapid and then the river tames down until we meet with our mini bus. We will load the gear and is a 50 minute drive back to Quepos before 3pm.

Pricing and Reservations
Savegre River Class II – III
Full-Day Adventure
Cost
• $139 USD per Person
Departures
• 8:00 AM
Distance
• 10 Km/6 Miles
Duration
• 6 hours
Season
• All year

Enjoy the rush, PURA VIDA !!!!!!!!!
Photo Gallery
Savegre River Class II – III Rafting Adventure