During Covid we began running only private trips mainly for safety reasons. However, we soon realized that the private and customized experience is much more fulfilling and fun for smaller groups. Our customers enjoy a high-end experience with exclusive attention from our guides. We can go at the pace you choose and provide unique and authentic adventures without the pressures of big group tours.
We allow you to choose when you want to go that works with your schedule and we can recommend pick up times in order to avoid the crowds of normally scheduled group tours. As always, safety is our main goal!
H2O Adventures, established in 2002, is a local tour company based in Manuel Antonio, Quepos, along the Central Pacific Coast of Costa Rica. We operate rafting and tubing trips on the Savegre and Naranjo Rivers, and ocean and mangrove kayaking tours. Recently in 2021, Luna Vida Adventures joined us to offer adventure hikes with waterfalls, hanging bridges, and authentic cultural experiences shared in local homes over home cooked meals and soulful conversations.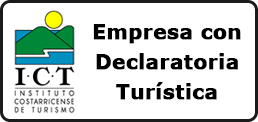 Our Best-Selling Tours
Get ready for some serious fun and enjoy the rush!
H2O is own and operated by river guides, the river is our passion. We are tour innovators; the Two-day expedition to the Savegre River and the commercial rafting tour in Chorro Section of the Naranjo River are both our creations dating back to 2004! More recent, the Jungle Tubing and the Sunset Kayak or Paddleboard trips offer new options that no one offers in town! We have weeklong rafting itineraries around Costa Rica and our latest Coast to Coast Multisport Tour. Explore our page, get to know us, can't wait to meet you on one of our trips" Leo Vazquez owner of H2O Adventures still, actively participates in about 90% of the H2O trips.